This is our Hocho Knife review.
With the ads and offers all over the place, shopping for high-quality Japanese knives might be a bit overwhelming, especially for beginners.
"Hocho knife" is among the famous retailers in the Japanese knife market, that's why I've written this Hocho knife review to help you know all about their website, whether it's the right place to spend your money or just another bad experience.
Hocho Knife Review
Online shopping can be quite risky if you don't know enough about the seller. All we wish for is to find a reputable seller with a variety of options, affordable prices, and pleasant customer service. 
Hocho-knife.com is pretty inviting upon checking, but does it fulfill your shopping requirements? What about the shipping? Is their return policy friendly? You'll get to know all that and more in this Hocho knife reviews article. 
Hocho Knife company overview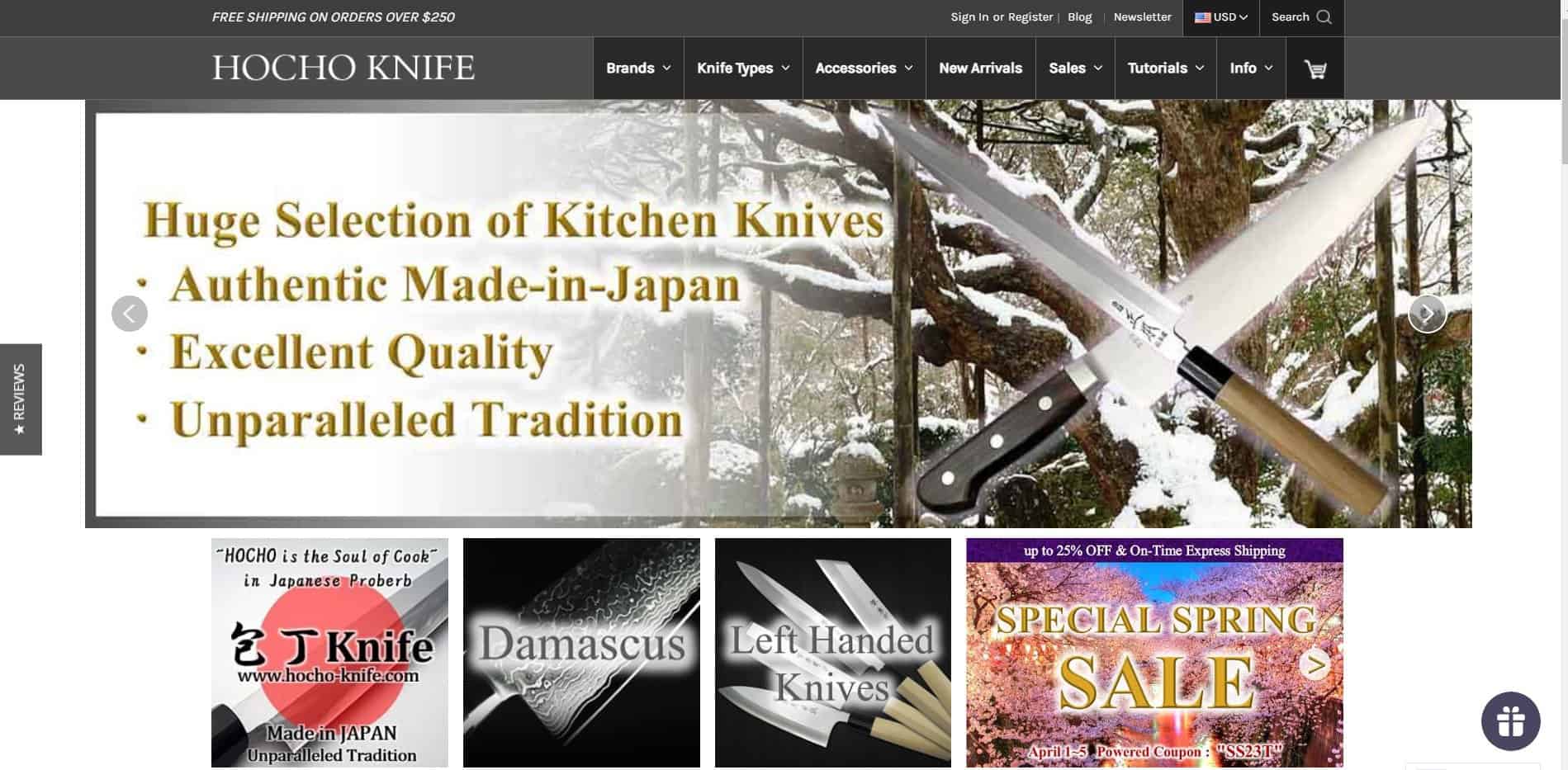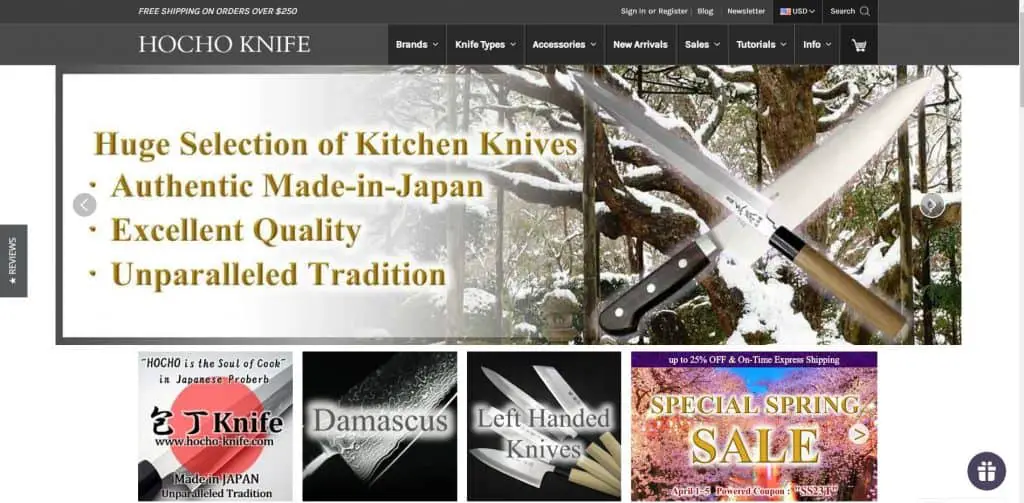 Since it's all about knives, the name "Hocho" stands for a" kitchen knife " in Japan, or in other words, "the soul of the cook" as described by the Japanese. 
Launched back in 2013, Hocho is a Japanese online knife retailer, not only sells kitchen knives, but also offers a wide collection of cutting accessories such as cutting boards, knife sharpeners, graters, and grinders. 
The company's warehouse and distribution center are located in Japan, while it has an office based in Florida, USA, selling cutlery products worldwide.
Sharing the same tradition as samurai swords of ancient times, Hocho knives present a high level of sharpness, and unparalleled quality suitable for professional use, as well as everyday home cooking.
Popular Japanese knife brands on the hocho-knife.com website
A few months ago, I decided to buy a new Japanese chef knife, I was leaning towards Sakai Takayuki and Tanaka, so I checked Hocho as they always have a variety of famous Japanese knife brands. 
Upon checking the website, I found a huge collection of Japanese brands, including almost all kinds of kitchen knives, with multiple sizes and finishes that fit all users and all cutting purposes.
Here are some of the popular Japanese knife brands that are available on Hocho:
Sakai Takayuki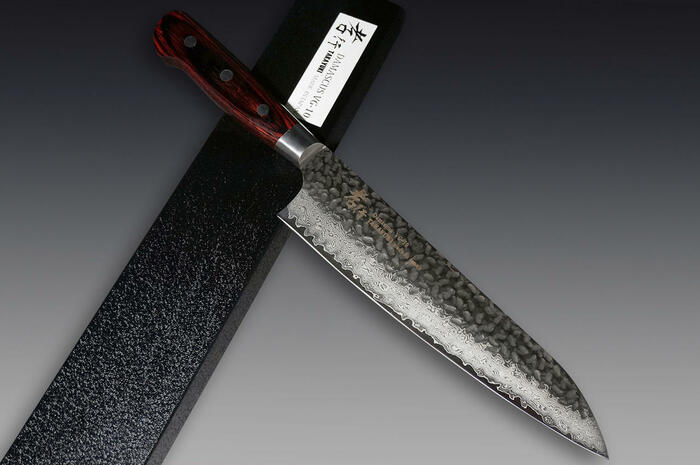 One of the best-selling knife brands on Hocho Knife, and it deserves to be so. I've been through many Japanese brands, and I think Sakai Takayuki may have the largest selection of kitchen knives you'll ever find there.
I was amazed by the fact that they use almost all types of steel in their blades; high-end carbon and stainless steel like VG10, AUS8, AUS10, molybdenum, and ginsanko.
They also use multiple finishes and their handles have an ergonomic design with natural materials that fit every taste and use. Here are some of the available lines produced by Sakai Takayuki and found on Hocho Knife:
Sakai Takayuki Zangetsu Ginsan series including sashimi knife with wenge Handle (300-330-360-390-450-480 mm) (mirrored/plain finishes)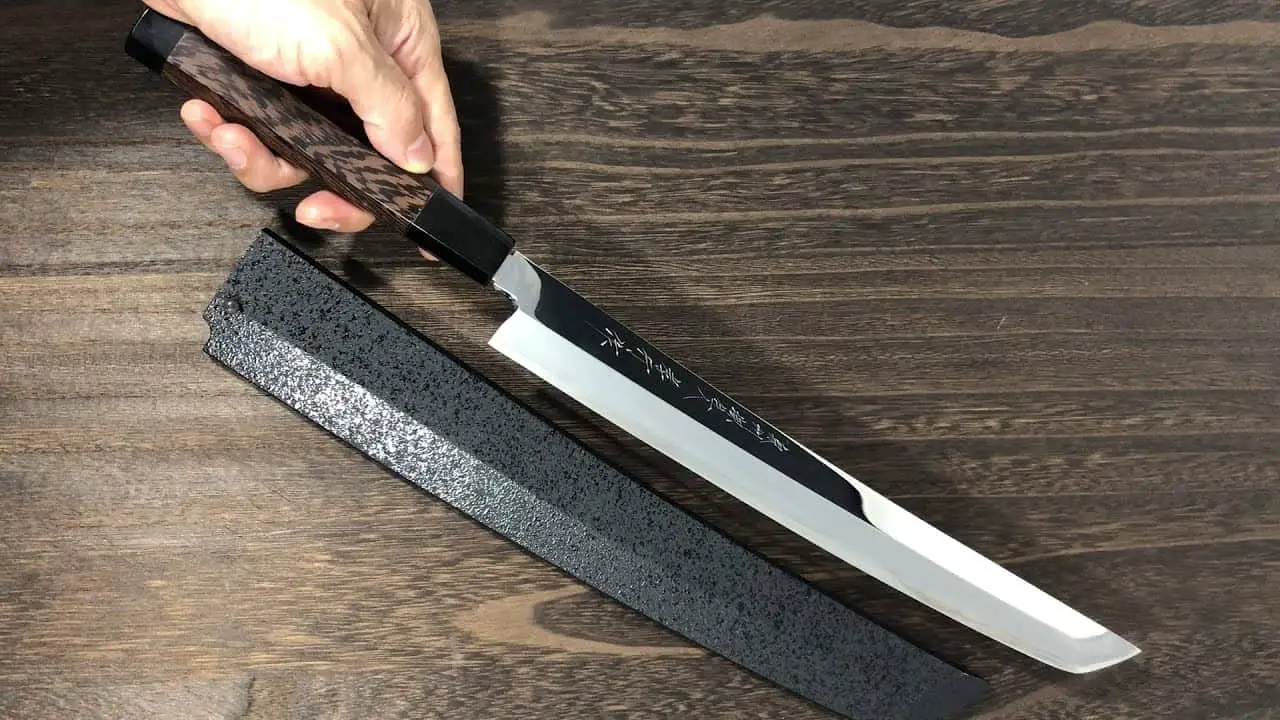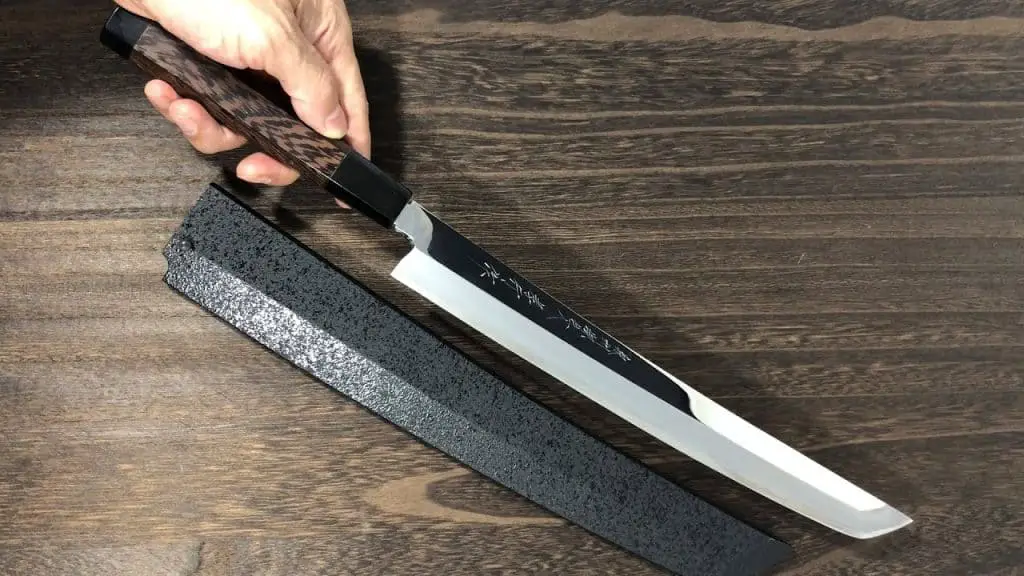 Sakai Takayuki Tenryu Damascus series including sashimi knife with ebony handle (dragon no. 1,2,3,4,5) (300,330,270 mm). This series is made of Aogami no. 2 carbon steel.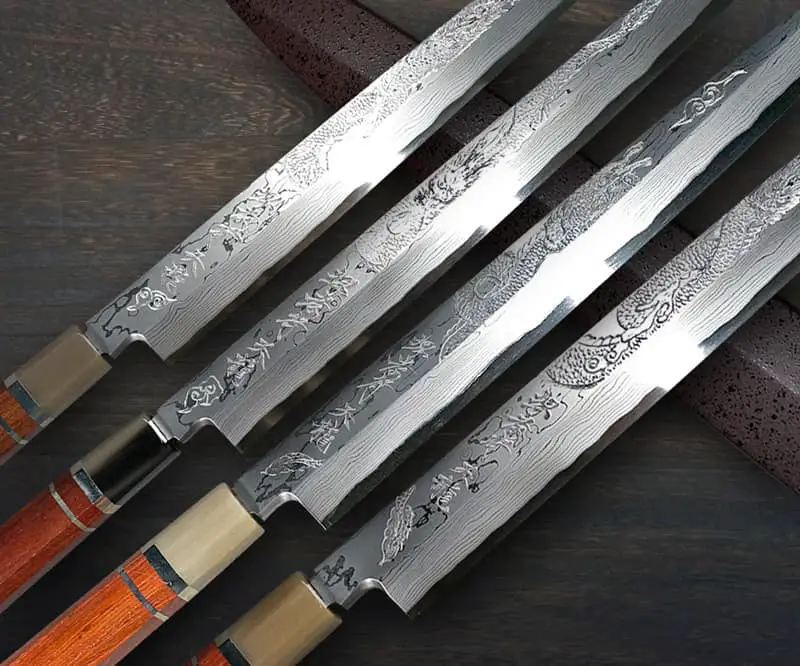 Sakai Takayuki fugako art mirrored honyaki series including sakimaru takohiki, yanagiba, and kengata-yanagiba knives 300 mm, with ebony handles. The steel used in this series is white paper no.2 carbon steel, with a mirror finish on the blade.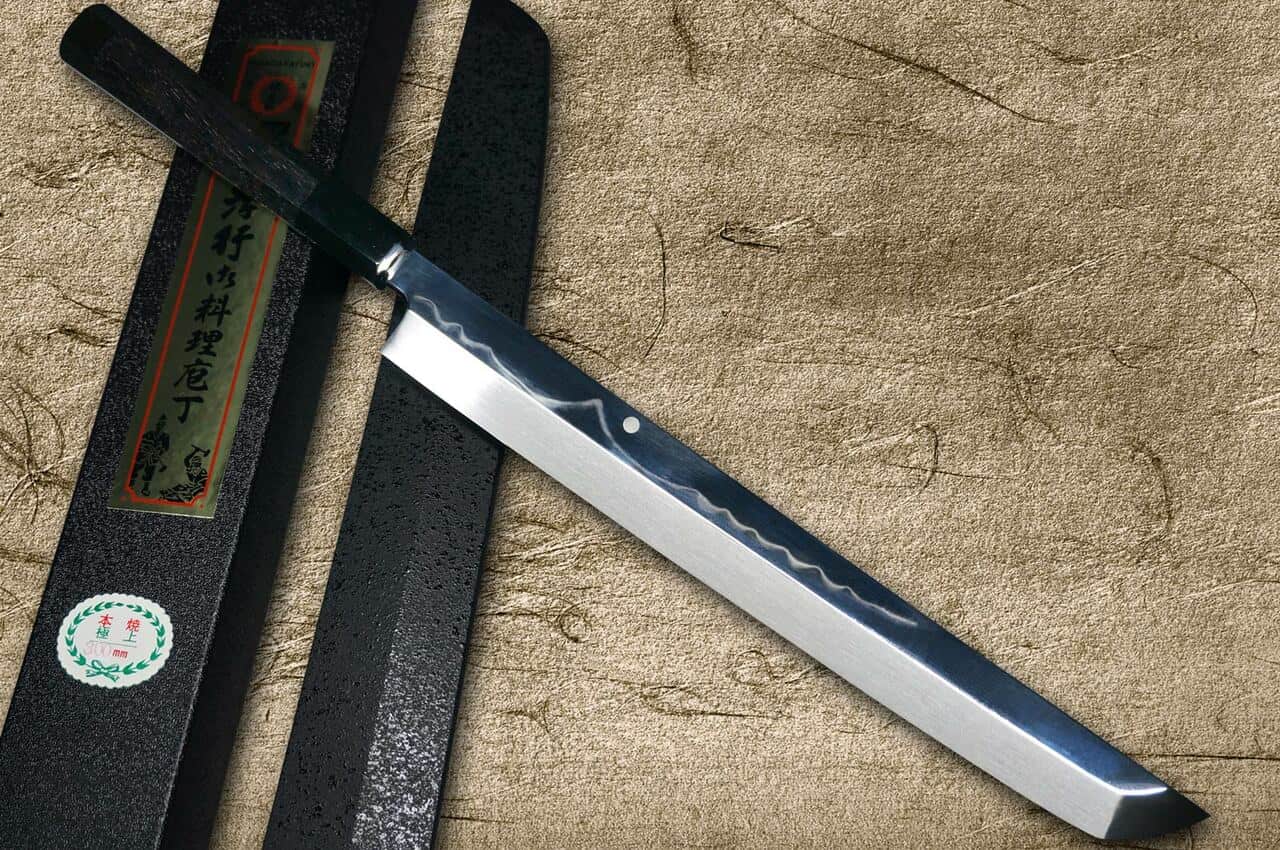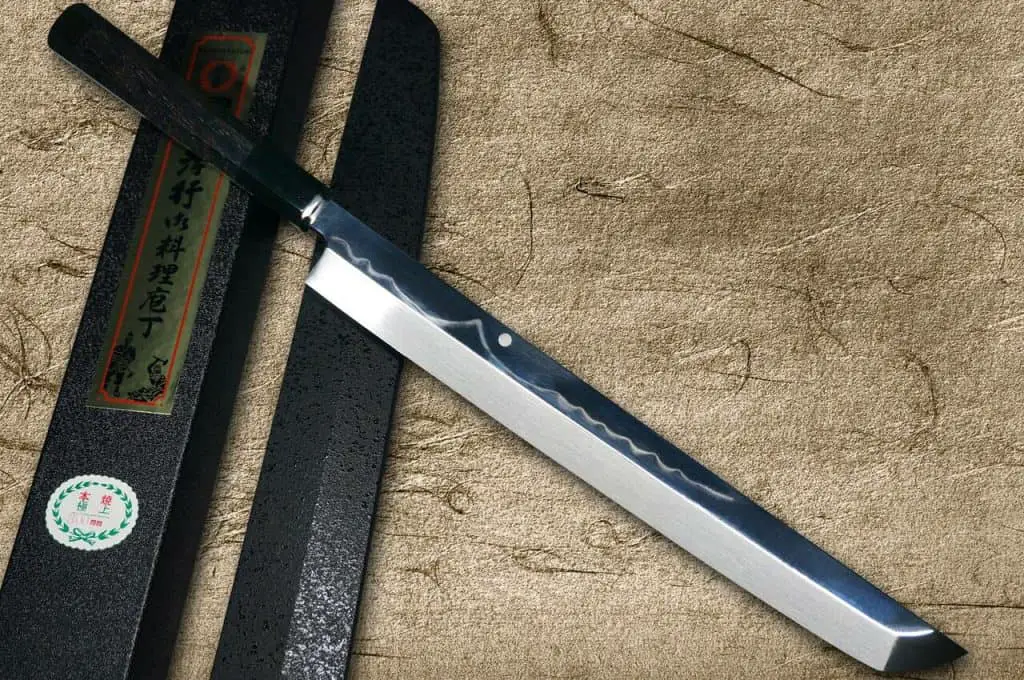 Sakai Takayuki 33-layer VG10 Damascus urushi series including kengata-gyuto, gyuto, slicer, utility, santoku, kengata-santoku, and nakiri knife. (150-160-190-210-240mm), with Japanese oak handles.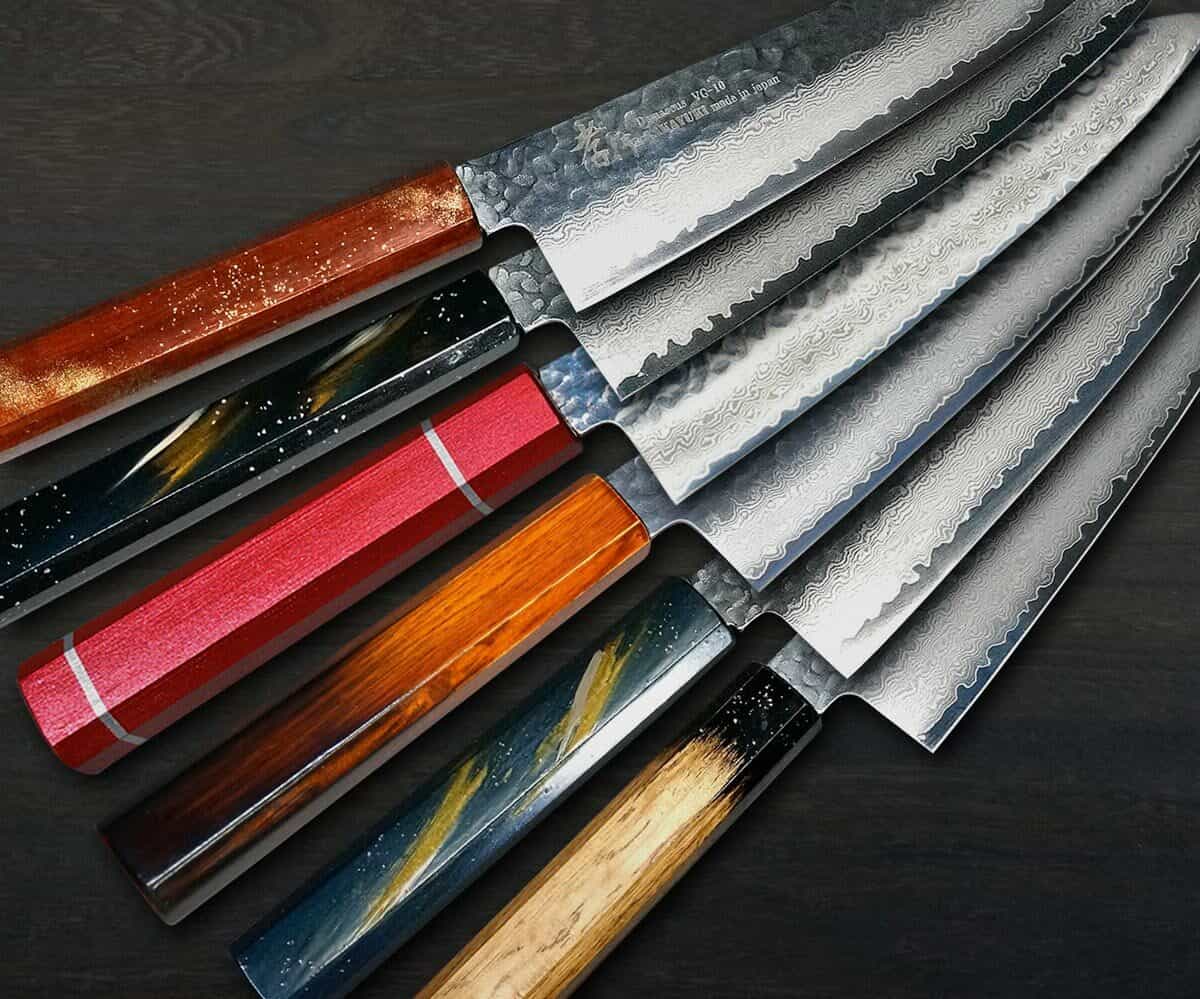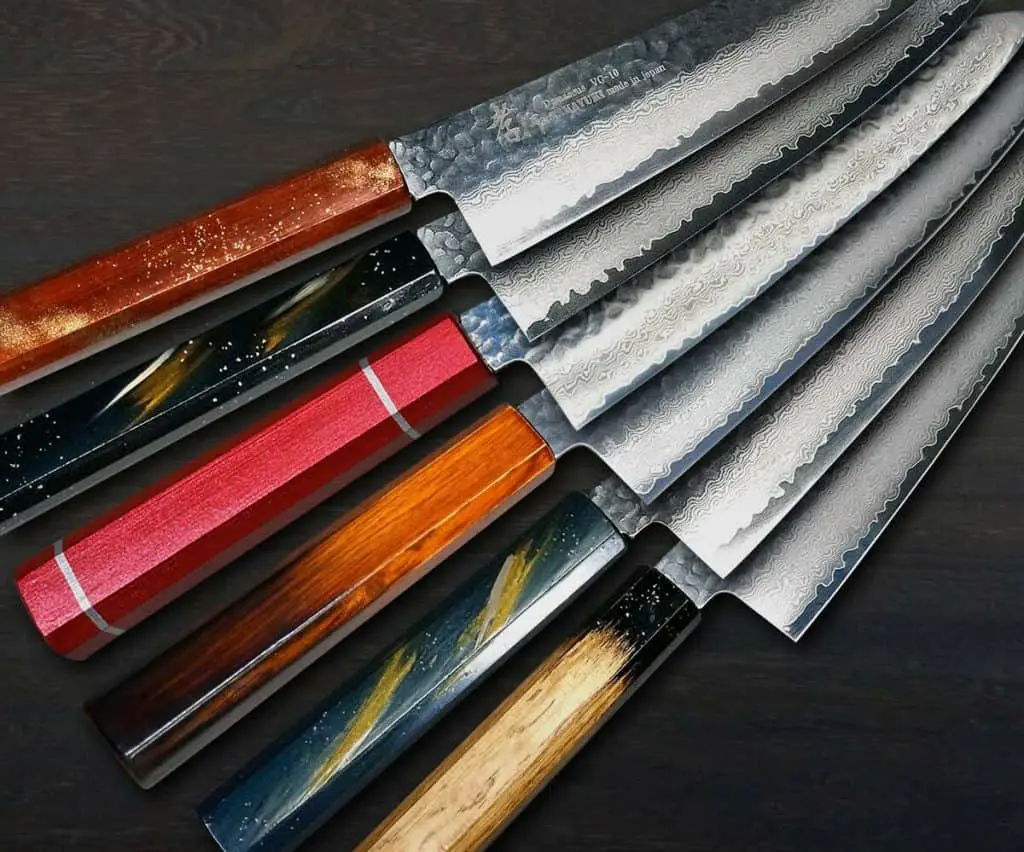 Sakai Takayuki 33-layer VG10 Damascus hammered series including gyuto, santoku, nakiri, petty, Chinese cleaver, kengata-gyuto, slicer, kengata-santoku, yanagiba, and boning knives (80,110,120,150,160,180,190,210,240mm) with mahogany handles. Some of the knives in this series are sold with a saya sheath.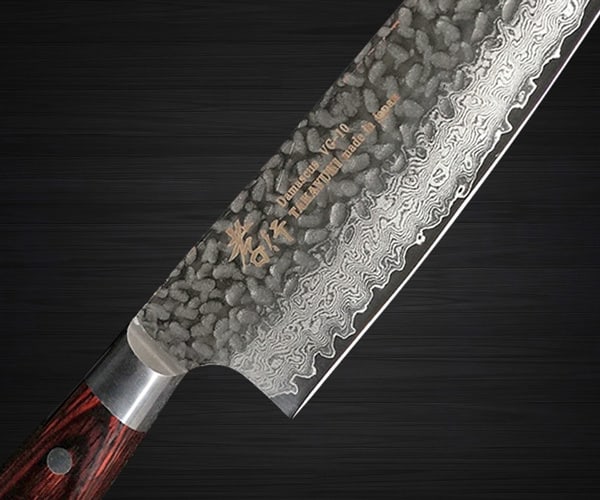 You can check the whole Sakai Takayuki collection through this link:
Yu Kurosaki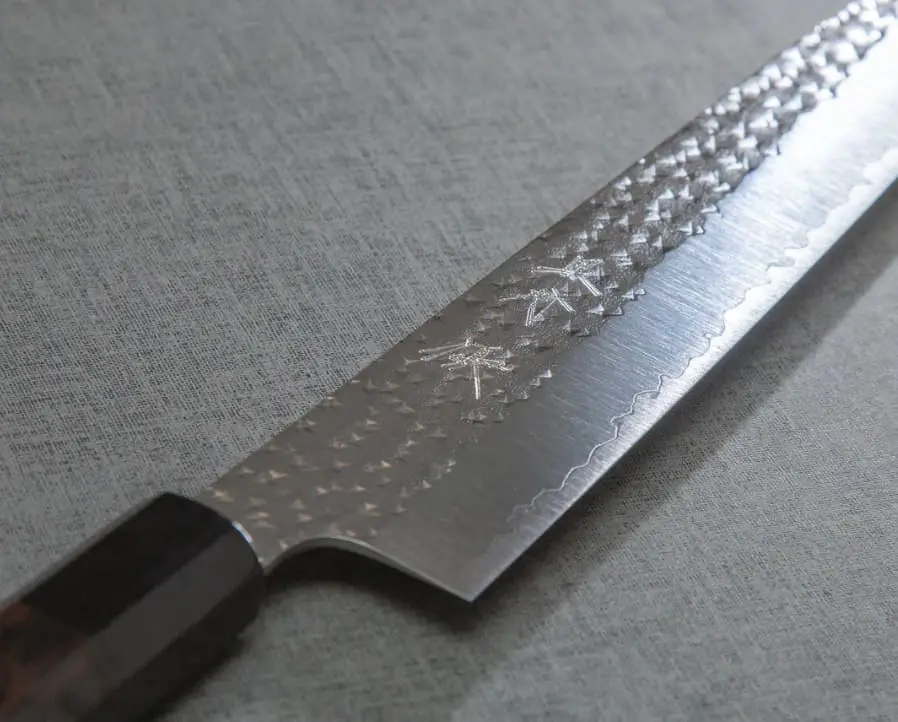 Another popular Japanese knife brand, with a generous collection of kitchen knives.
Kurosaki knives are made of several types of steel; Aogami no.2, SG2, VG10, and HAP40. Kurosaki lines comprise all kinds of kitchen knives including bunka, santoku, gyuto, petty, and nakiri.
Yu Kurosaki's selection includes:
Yu Kurosaki R2 hammered senko-EI WA OK8B.
Yu Kurosaki R2 hammered senko-EI WA RS8H
Yu Kurosaki R2 hammered senko-EI EBTC
Yu Kurosaki R2 hammered senko-EI EBC
Yu Kurosaki R2 hammered senko-EI customTCA
Yu Kurosaki HAP40 Gekko WA OK8B.
Yu Kurosaki VG10 Damascus FUJIN WA RS8H
Yu Kurosaki  Aogami no.2 mirror finished JP
To check the whole collection of Kurosaki, visit the following link:
Iseya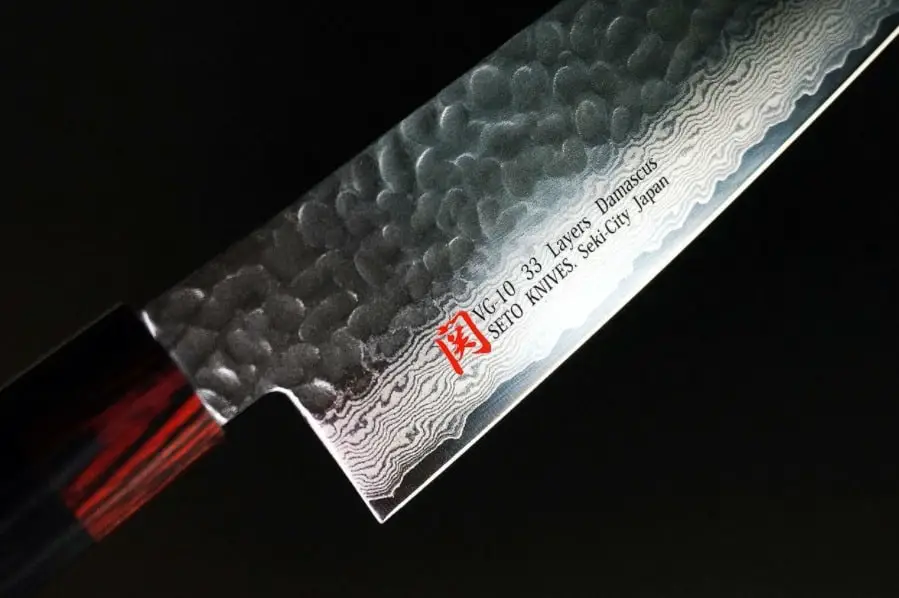 Since 1908, Iseya Knife company has been manufacturing and selling high-quality Japanese knives in the heart of Seki city, Japan. Iseya presents two series of kitchen knives:
Iseya I-series 33-layer Damascus VG10 hammered
Iseya G-series 33-layer Damascus VG10
Here are some of the available Iseya knives available on Hocho knife:
Iseya I-series gyuto knife 210 mm
Iseya I-series petty knife 150 mm
Iseya I-series santoku knife 180 mm
Iseya I-series chef knife set (gyuto, santoku, nakiri, petty,     
Paring, small santoku, yanagiba)
Iseya G-series santoku knife180 mm
Iseya G-series petty knife 120-150 mm
Iseya G-series chef knife set (santoku, gyuto, petty, paring)
You can check the rest of Iseya products through:
Yaxell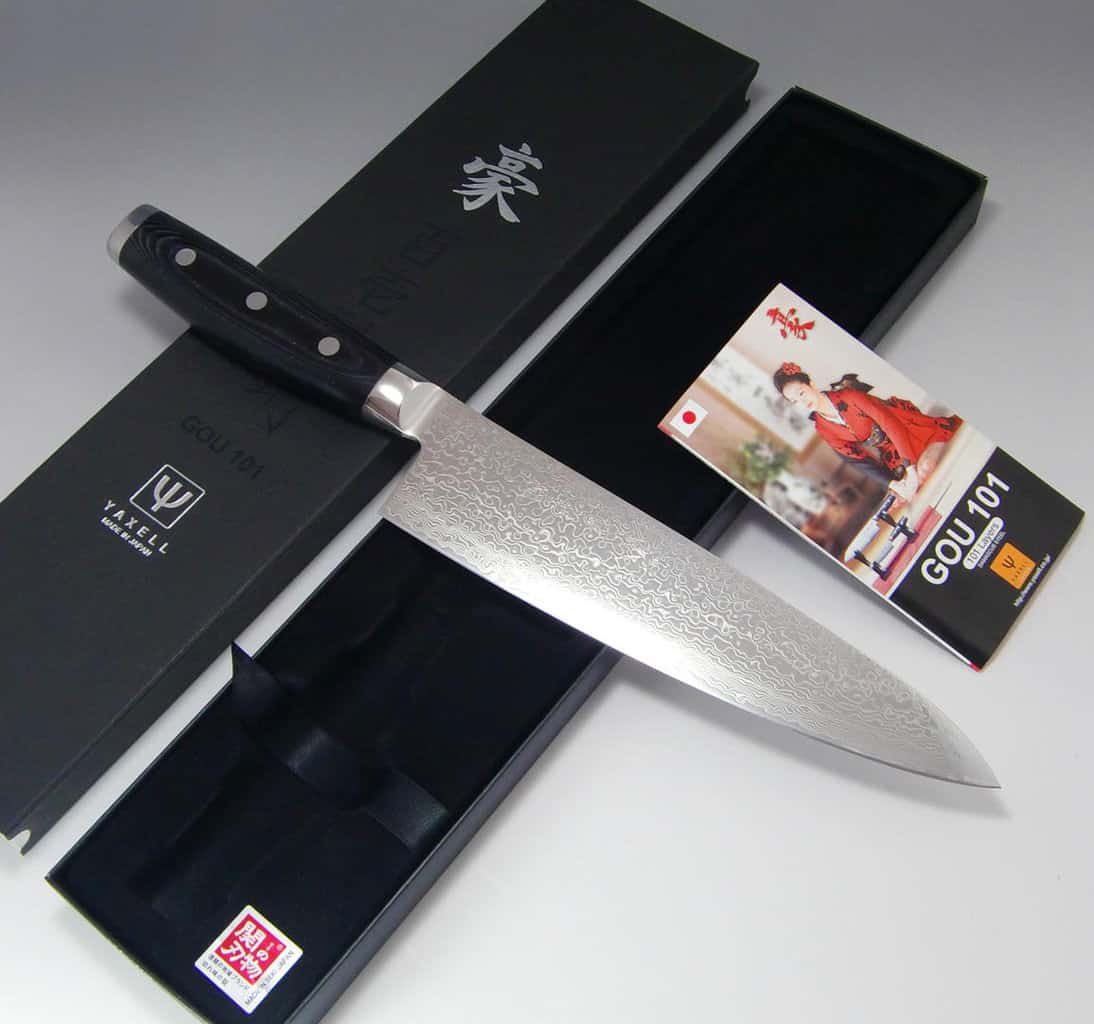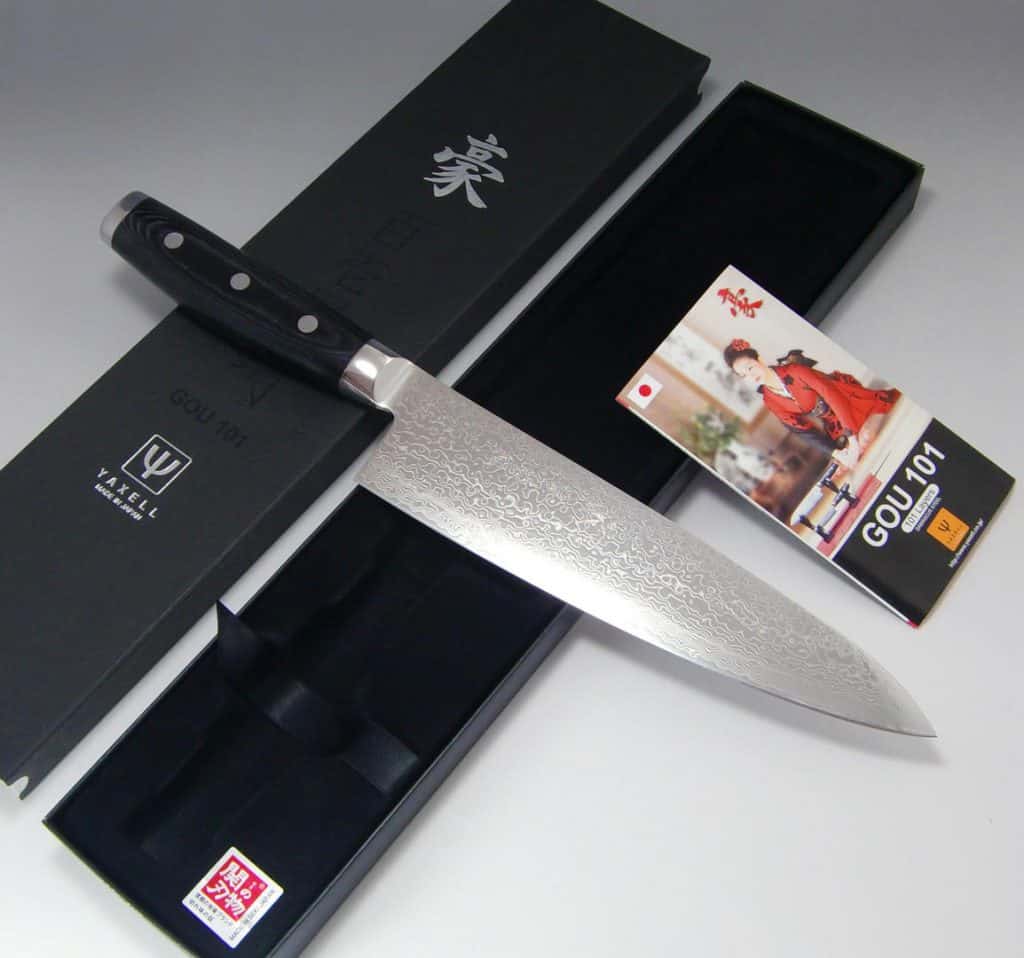 Among the reputable Japanese knife makers manufacturing top quality blades using advanced technology. Here are some of Yaxell's products:
Yaxell YO-U 101-layer SG2
Yaxell YO-U 69-layer VG10 Damascus 
Yaxell YO-U 37-layer VG10 Damascus hammered 
Yaxell YO-U  bianco 3-layer VG10 b
Yaxell GOU SG2 101 layer unique-Damascus-patterned blades
You'll find the complete Yaxell knife collection through this link:
Misono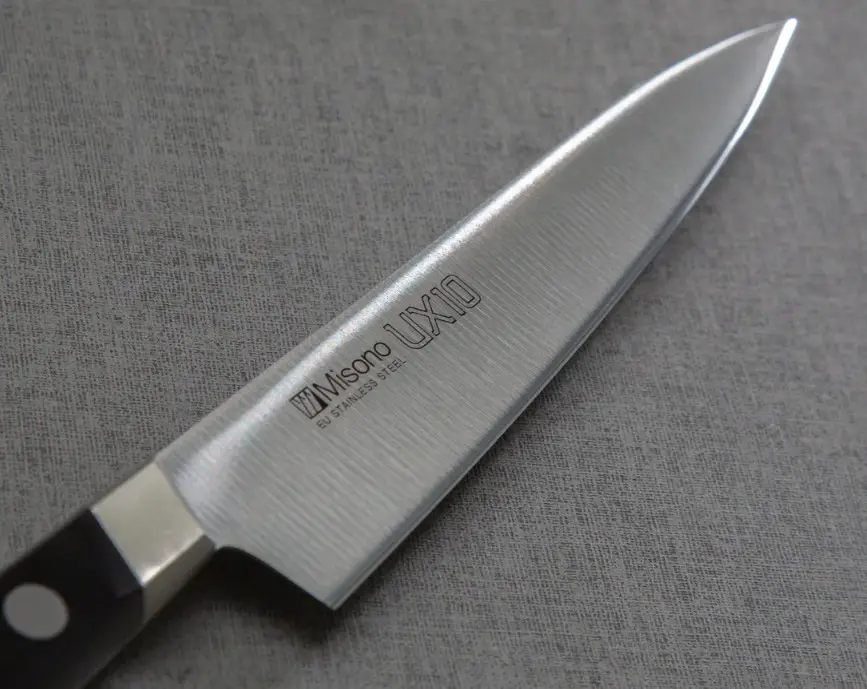 The Misono knife is used by many chefs worldwide. Misono manufactures all types of knives in Seki city in Japan. Their blades are a mixture of traditional craftsmanship and modern technology. Misono produces a large collection of western-style Japanese knives, which includes:
Misono UX10 Swedish stainless
left-handed Misono UX10 Swedish stainless
Misono UX10 Swedish stainless dimples
Misono Swedish high carbon steel dragon
Misono MV stainless 
All of Misono's knife selection is found on Hocho through the following link:
However, there are many popular Japanese knife brands that are not included in the Hocho-knife.com inventory. Takeda, Watanabe, Masakage, Ashi Hamono, and Takamura are some of the remarkable examples. 
Prices
Hocho is often viewed as pricier than its competitors, such as Japanny and Chef Knives To Go (CKTG), by some prospective buyers. However, upon conducting thorough research before purchasing Japanese knives online, I consistently find that Hocho's prices are generally comparable to or even lower than those of other knife retailers. In fact, I often come across instances where Hocho's prices are a few bucks cheaper than the prices offered by its competitors. Therefore, it can be said that Hocho is generally cheaper than many other retailers in the market. 
Anyways, I suggest that you always do your research and compare the prices of different retailers before buying anything online. 
Shipping 
One of the things I like the most about Hocho is its shipping service. All the way from Japan, Hocho ships to a lot of countries worldwide. They provide several shipping methods ranging from a few days up to a couple of months, through FedEx, JapanPost, and DHL.
I got my Tanaka gyuto through the standard shipping service, and I got it straight after a week, safe and nicely packaged. The provided tracking number also made the process much easier.
At first, I was a little discouraged by some reviewers who complained about Hocho's shipping being delayed, but finally, I decided to go for Hocho as most of the bad reviews had ordered at the height of COVID or around the busy holiday season, so late delivery can accidentally happen.
Return policy
There is a return and refund option offered by Hocho if you're not satisfied with the product. 
You can contact them for a refund within 7 days from delivery, and they readily bear the shipping expenses in case you receive a wrong or damaged item, just ensure that orders are returned in their out-of-the-box state. 
There are some cases when you have to pay for the return shipping, especially if the return decision is not a result of Hocho Knife's fault; a policy adopted by most retailers. 
Customer service
In addition to their fast shipping, Hocho is known to be among the most responsive online retailers, the order tracking is excellent and the team is friendly and always trying to resolve any issue that might annoy their customers.
Sometimes there were concerns about delayed orders or difficult order-tracking but the Hocho team always tries to step up and resolve any inconvenience.
To ensure that their customers are always pleased, Hocho provides contact through its website and through its official email address [email protected].
Hocho knife special offers
Along with their affordable prices, Hocho offers a bunch of irresistible offers and discounts, not only during the holiday season but most of the time.
For instance, Hocho provides free shipping on orders over 250$, an option adored by many. You may also get up to 5% off if the total amount of your order reaches a certain limit. This is in addition to the special offers proposed occasionally on Hocho knife's website.  
At the time of writing this Hocho knife website review, there was a super holiday sale of up to 30% off, valid while stocks last, with on-time express delivery.
If you're one of their registered buyers, Hocho will also offer you a discount on your second purchase, they do appreciate a loyal customer.
Hocho knife reward points
By creating an account on Hocho knife, you'll get to collect what they call "reward points". When you earn more than 500 points, you can redeem them for discount coupons on your next purchase. 
There are several ways to earn reward points on Hocho, either by following their Instagram or Twitter pages, liking their Facebook page, or ordering where you get 3 points on each dollar spent.
Third-Party Hocho-knife.com reviews
Well, this is part of our Hocho-knife.com review where you get to know exactly how others feel about Hocho knife, it helps a lot in the buying decision. 
The reviews about Hocho Knife were definitely encouraging. Before settling for Hocho, I checked a pile of reviews on different websites such as Trustpilot and Scam advisor. 
A lot of reviewers declared that they had an amazing experience shopping from Hocho Knife.  They were very satisfied with many aspects regarding the excellent quality of the knives, the amazing delivery speed, and the professional customer service. 
People are impressed with the secure packaging of their orders, as well as the quality and authenticity of the knives which appear in their razor-sharp blade edge and neat finish. Many customers were looking forward to their next knives from Hocho.
There were a few reviews on Trustpilot that were a bit concerned about Hocho's customer service or some issues related to shipping or receiving defective knives only to find them soon resolved by the Hocho team, most of these reviewers even clarified that their issues were figured out.
I also checked scam advisor and was greatly reassured by Hocho knife's high score on this website. A score of 97% on scam advisor ensures that Hocho is a legit retailer where you can safely shop and leave your information.
Hocho-knife reviews from Reddit
Reddit also had a positive perception of Hocho Knife as most of the reviewers recommended it as a legitimate online Japanese seller. Reviewers on Reddit praised the super fast delivery service, while others were impressed by the excellent customer service and the high quality of the knives.
Hocho knife Alternatives
If you still wish to check more options as legitimate and safe as Hocho Knife, I recommend to you one of these three online retailers:
1. Chef Knives TO GO (CKTG)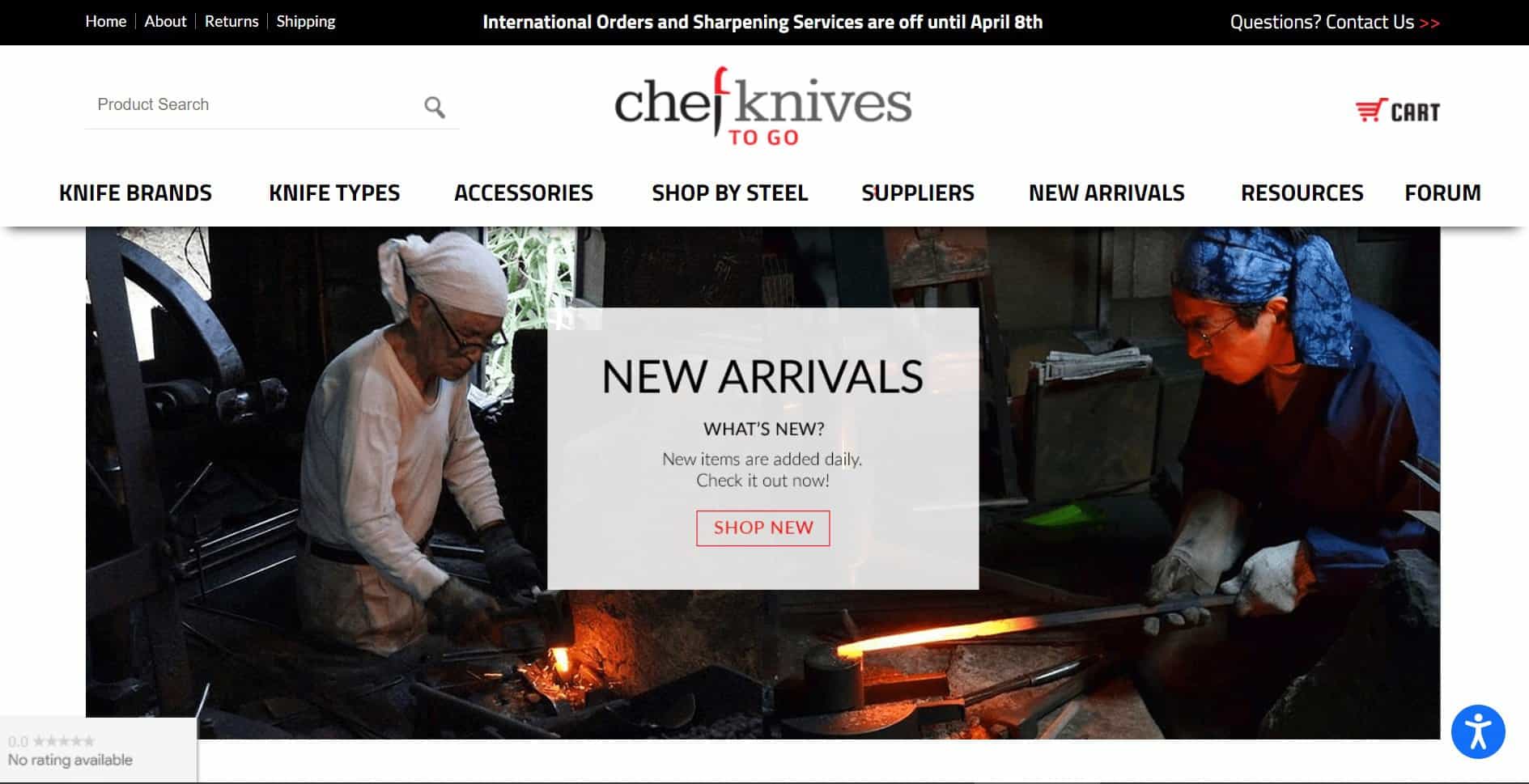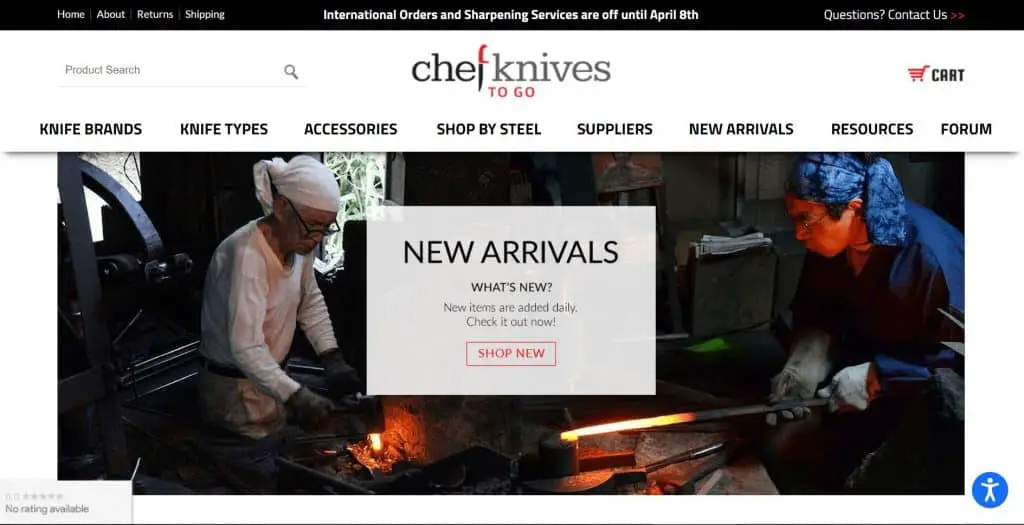 Chef knives to go is also among the reputable knife sellers, established by a married couple about 20 years ago in the USA. Their collection of knives embraces over 70 different brands with a special focus on hand-crafted Japanese knives made by blacksmiths from Japan, like Tanaka or Takeda.
They sell different types of knives and cutting accessories including knife bags, cutting boards, and sharpening stones.
The prices of Chef Knives To Go are very comparable to most of the other retailers and match various budgets. You'll special offers and discounts on selected items too, especially during holiday time, and they offer free shipping on orders over 100$ inside the US.
Chef Knives To Go is definitely one of the trusted retailers I'd strongly recommend for you as a second option.
2. Cutlery And More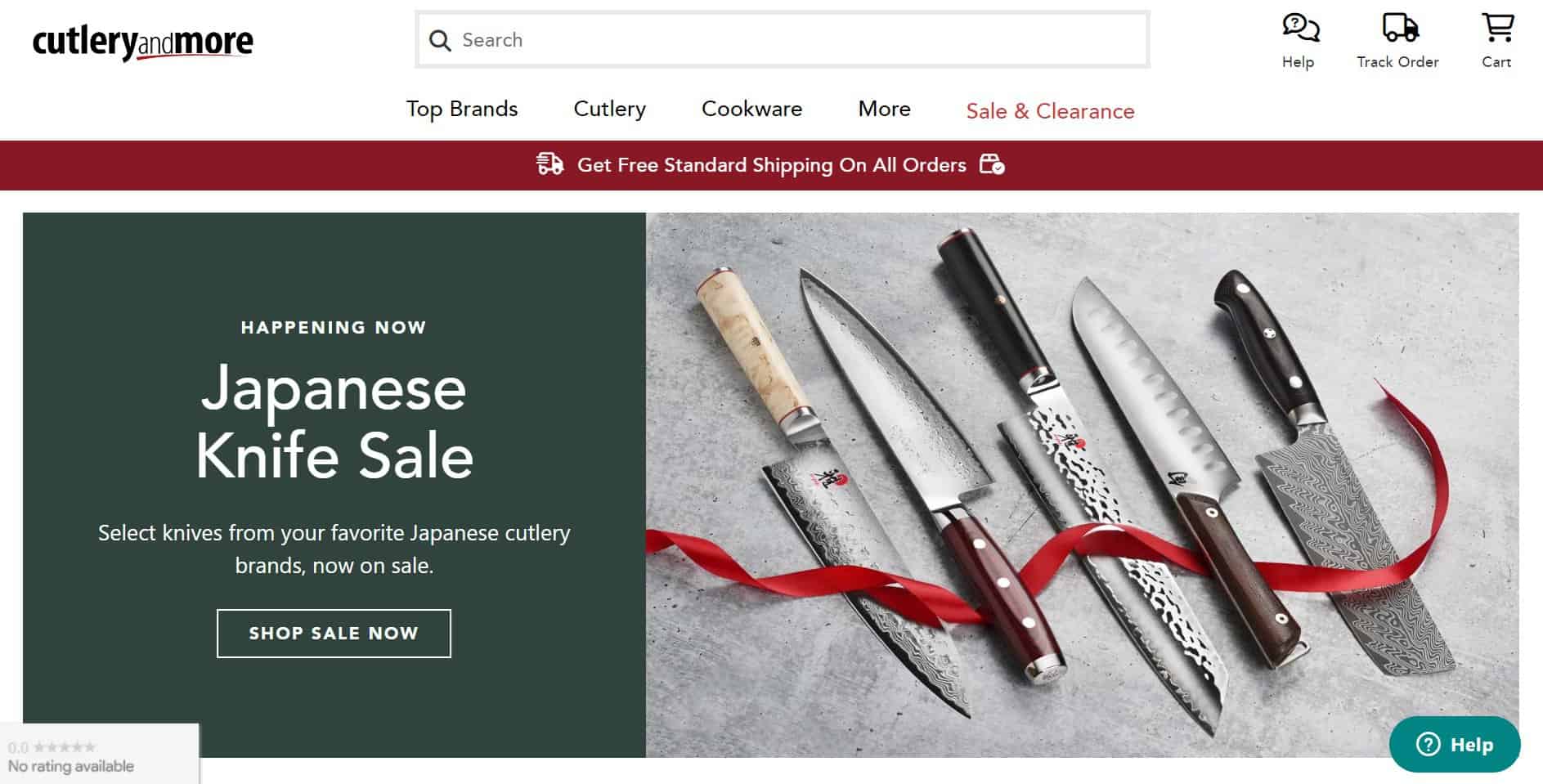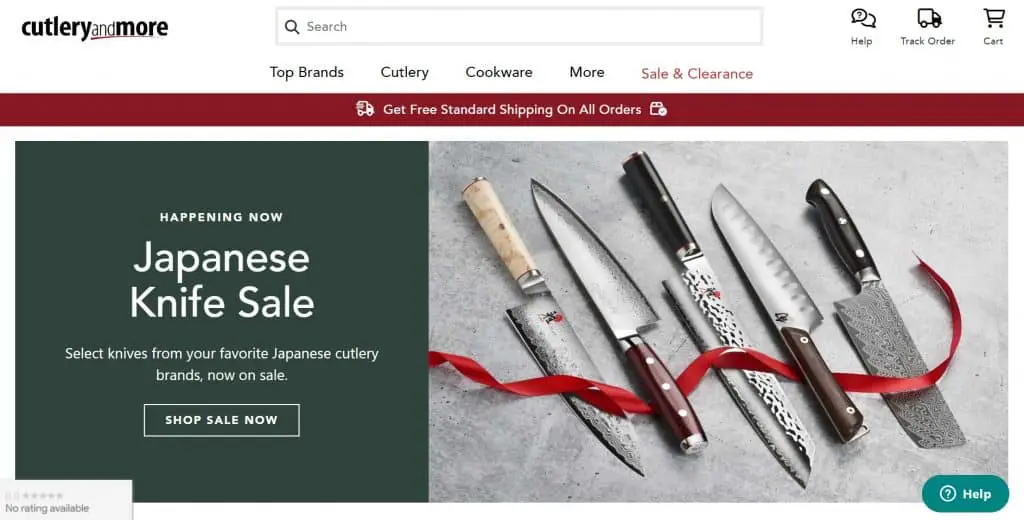 Cutlery and more runs back to 1920 in Chicago, as the owners were in the cutlery field long before they established their website cutleryandmore.com. 
Cutlery and more presents more than just cutlery products; they sell almost all kinds of cookware, kitchen tools, and appliances in addition to high-quality German and Japanese cooking knives at budget-friendly prices. 
You'll often find many sale coupons and discounts of up to 15%, particularly around the holidays. If you live in the US, you can get your order shipped for free within 4 business days.
Considering the variety they have and their prices and offers, I would recommend cutlery and more for you too.
3. Knifeswear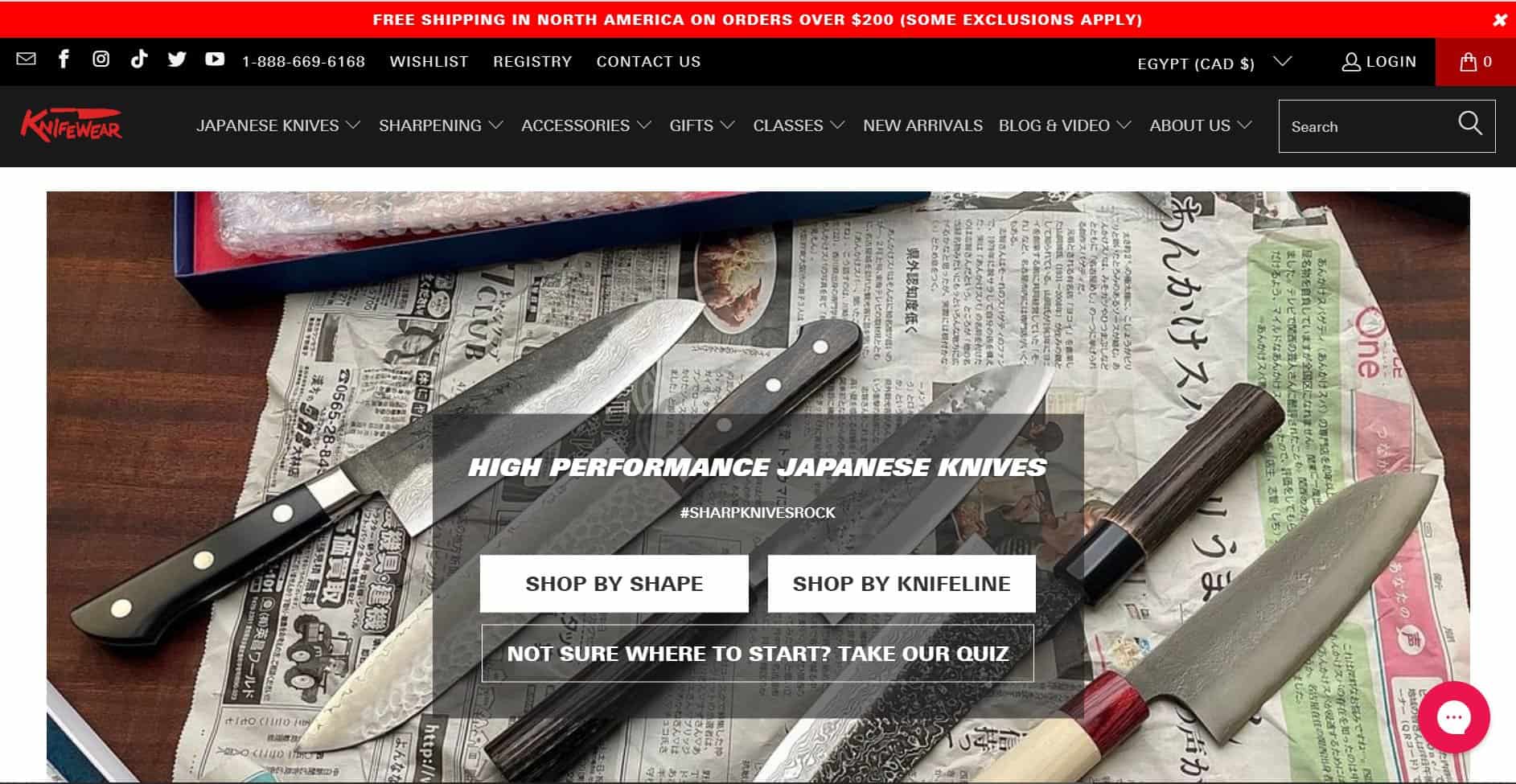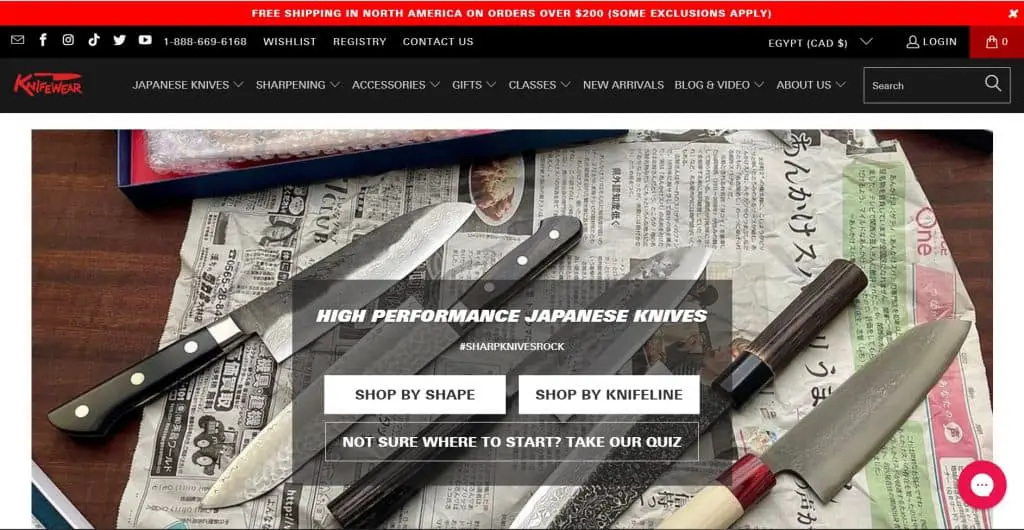 This is a special call for the people of Canada. If you're considering an online cutlery store as good as Hocho, I advise you to go for Knifewear. These people have various collections of Japanese knife brands, as well as other accessories and cooking tools such as cutting boards and sharpening stones.
Knifewear has reasonable price ranges, with special offers and holiday sales on some of their items, they also provide free shipping within North America for orders over 200$.
Verdict: Are hocho knives good?
At the end of this Hocho knife review, I can confidently tell you yes, Hocho knives are a great place to invest your money. You don't have to worry about losing your money to fake knives since Hocho sells 100% original Japanese knives.
If you're looking for a premium quality, original Japanese knife that matches well the price and the performance you're hoping for, Hocho is certainly a good value for your money.
More Japanese Brands' reviews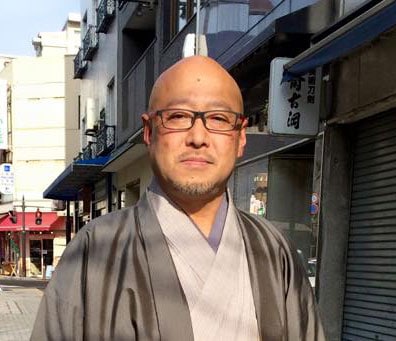 My name is Kenzo Kishita. I'm a retired cook and a knife nerd. Now I'm a full-time home cook and a passionate blogger. Here in the blog, I share with you my love for knives and cooking.