This is my Yatoshi Knives review.
Since you found this review it means that you are looking into buying Yatoshi knives. You must be wondering if they are worth the money. Are they legit Japanese knives? Are they truly what they advertise?
Well after 17 hours of research through Reddit, Facebook, and ScamAdviser. I am confident that I can give you an answer.
Let's start our review.
Read Also: Huusk knife reviews
In a hurry? Yatoshi knives are not authentic Japanese knives. They are Chinese knives that you can find in AliExpress at a much better price. Here are our superior alternatives.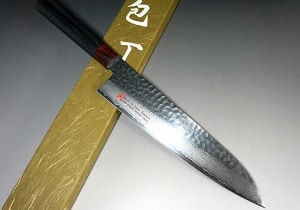 Iseya I-series 33 Layer
We review products independently, but we may earn affiliate commissions from buying through links on this page as an Amazon Associate.
What are Yatoshi Knives? (According to the Manufacturer)
Yatoshi knives claim to be sharp and unique knives. They are said to be made of Japanese steel (7CR17 high-carbon Stainless steel). Yatoshi kitchen knives claim that this steel has more carbon content than other "premium knives" as they call them. So the knives should achieve a balance between weight and quality which will make them easy to control. 
The 7CR17 steel should offer an excellent balance of edge retention and durability. In contrast to the 25-degree blade angle in the German knife styles, the Yatoshi Japanese knives claim to have a 15-degree edge angle. This allows the knife to have a sharp edge. 
One of the selling points of Yatoshi Japanese kitchen knives is their unique sloped bolster that allows for a pinch grip that lets you use the whole length of the blade. Yatoshi Knives markets their kitchen knives as attractive knives with their Pakkawood handle and a beautiful Damascus pattern on the blade.
The knife is claimed to be made through a handful of processes with imported steel and manufacturers to make the perfect knife. Yatoshi knives claim to use VG-10 steel for their professional Damascus chef's knife set, the knife goes through heat treatment and multiple forging processes to be as sharp as it is in your hands.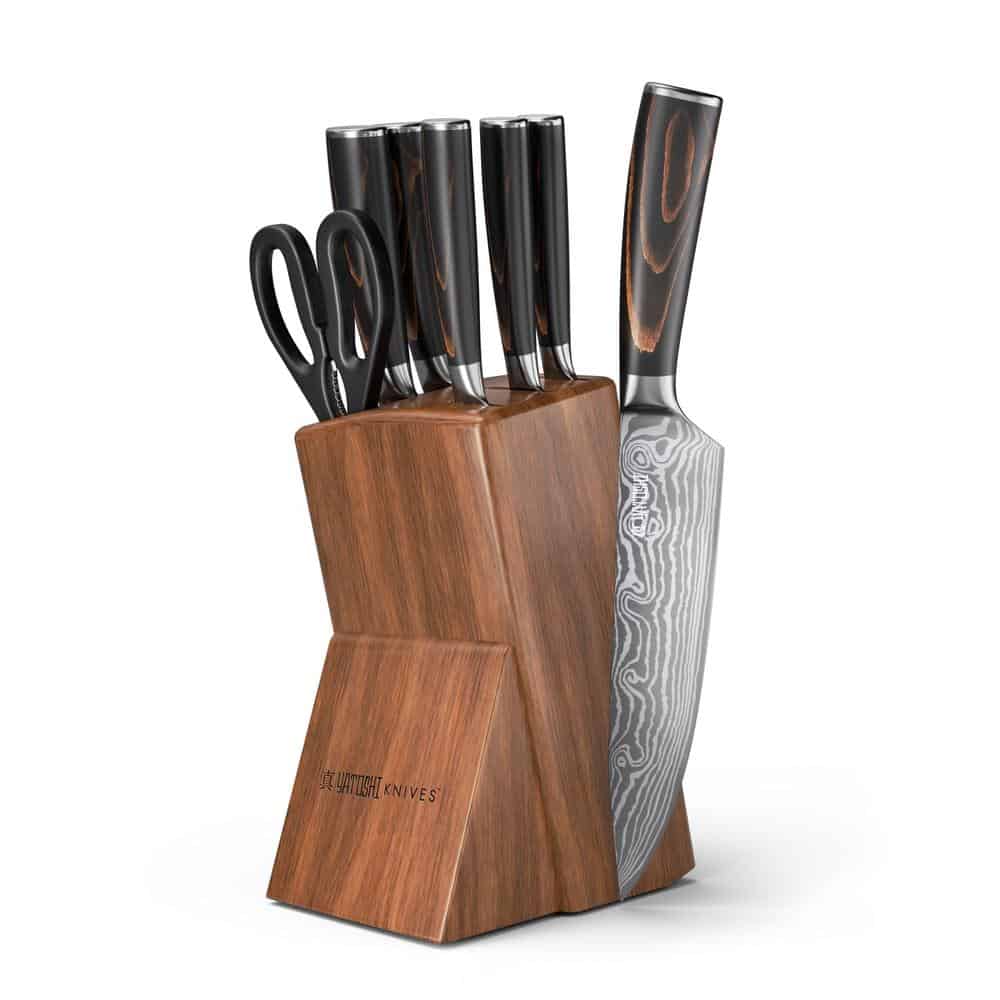 Yatoshi Knife Set review: What's included in the Yatoshi Knife Block Set?
Yatoshi has 3 main knife sets but the most advertised one is the professional kitchen knife block set. Which is also available on Amazon in the Yatoshi 5-knife set and 7-knife set. However, they only offer Yatoshi knives set with block and utility scissors in the Yatoshi 5 knife set.
The professional kitchen knife block set  "7-knife set":
Yatoshi 8" Chef knife
Yatoshi 7" Santoku knife
Yatoshi 5" Santoku knife
Yatoshi 8" Slicing knife
Yatoshi 8"  Bread knife
Yatoshi 5" Utility knife
Yatoshi 8" Paring knife
Yatoshi Knives Review (Business transparency)
There are many deceptive brands out there that use false advertising to trick you into buying a product that isn't useful for you. They all use similar tactics of massive advertisements on Instagram and Facebook plus false reviews.
They associate themselves with the Japanese name to give themselves a sense of reliability in the cutlery industry. 
Marketing claims Investigation
One of the important selling points of Yatoshi kitchen knives is their Damascus steel pattern. In reality, the knife has the pattern etched on mono steel. 
They also talk about the balance of their full-tang knife. Yatoshi knives show themselves as quality knives using quality materials but they don't really use a full tang, the handle is hollow.
The handle is made from real wood, not Pakkawood as it was suggested on their site. So it is not water-resistant.
The high-carbon Cr17 stainless steel blade is not made of "Japanese steel". 7Cr17 steel is actually Chinese steel that is never used in authentic Japanese products. Adding to that, the sharpness of the Cr17 steel isn't better than that of premium knives. 
After a while, the blade will be harder to maintain its edge because the steel will become softer. This makes the knife dull faster and will be useless after a while.
Where are Yatoshi knives made?
Yatoshi knives are Chinese knives with a company registered in Ontario, Canada as I found through DNS lookup from ScamAdvisor.
The admins for the Facebook page are situated in the USA and the Philippines, as I have found through Facebook transparency.
Are yatoshi knives made in Japan?
No, Yatoshi knives are not made in Japan. They are made in China.
Yatoshi kitchen knives Price
Most of the time these scam brands don't have any stock of knives. They sell the knives through a dropshipping pattern where they are the middleman.
You can find the knives on Aliexpress with better offers and a lower price. I will show you 2 examples of the same knife sold on Aliexpress and they can be bought at a lower price.
Example A:
As you can see it is the same knife with the same properties.
Example B:
Yatoshi Knives customer reviews on the site
When you look for the Yatoshi kitchen knives reviews on their site you will only see positive reviews. All the customers are giving a 5-star rating to the knives which for me is fishy.
The stainless steel kitchen knives sold by Yatoshi can not be that amazing. As I have shown you and will continue to show you this brand does its best to trick you and steal your money.
Contact numbers
I have reasons to believe that this contact number is a virtual number because the company is in Ontario but the number is registered in the USA.
Third-Party Yatoshi Knives reviews
There were no trustworthy and popular review sites that had any reviews about Yatoshi knives. Even in Scam Adviser, I couldn't find any third-party reviews. 
Yatoshi knife review from real customers
Yatoshi knife review by their actual customers on Amazon is useful to see if it is worth it to buy Yatoshi knives or not.
As you can see all the Damascus finish claims that this knife has sold you were just a scam.
Yatoshi knives set Alternatives
This is our Japanese knife of choice. This Japanese showstopper is the equivalent of the western chef knife. It is an essential knife in your kitchen that can do almost any task. 
This beautiful knife is made of 33 layers of Damascus steel and a core of VG10 steel. This allows for not only beauty in your kitchen but also a very durable knife. You wouldn't have to think about a dull edge ever again with your Japanese chef knife because it has an HRC rating of 60 which makes it a very sharp knife.
Let's not forget the Tsuchime pattern on the sides of the blade. This allows for easy release of the food from the blade and easier cooking. Cutting through starchy vegetables? Or want to cut a tomato without ruining it? Well, the Mac Mighty will allow for all your dreams to come true.
With an ergonomic knife handle, made of the traditional D-shaped Japanese handle. It allows for a comfortable grip.
Of course, you will be worried about getting a fake Japanese knife again. To put your mind at ease, the Iseya series is made by Seto Cutlery which is based in Seki City, Japan. Seto Cutlery was established in 1908 in a city that is known for its blade making and has been in the business since.
Looking for a knife set that has all your necessary cutlery tools? The Wusthof 7-piece set is your best bet.
I hear you are looking for a set that sets you up for an easy start in your kitchen. Let me demonstrate what this German knife wonder has to offer:
3 1/2″ Paring Knife
 6″ Utility Knife
 8″ Bread Knife
 8″ Chef Knife
 9″ Steel
 Come-Apart Kitchen Shears
 15-Slot Walnut Block
This professional chef knife set has all the essentials to start up your kitchen. With the 15-slot Walnut block, it allows you to expand your collection, even more, when you want.
Wusthof used high carbon steel to make those durable knives. With an HRC rating of 58, the factory edge is super sharp out of the box.
The handle is made of triple-riveted polypropylene and with an ergonomic design that puts the comfort of the user first. The knife is made with a full tang to add extra balance to the handle.
Looking for the chef knife that will be your go-to knife in the kitchen? Opt for the Mac Mighty MTH-80.
A blend between the German knife's curved blade and the Gyuto knife's straight blade allows for almost all cutting motions to be utilized. Are you looking to cut using the rocking motion? Or were you hoping to push and pull? Well, the Mac Mighty is suitable for both.
With an HRC rating between 59-61, you will have one of the sharpest knives at your disposal. Not to forget the dimples on the blade which allow for cutting through food without the burden of them sticking.
With a magnificent finish, the Mac Mighty is a pleasant addition to your kitchen.
In addition to the comfortable grip, this knife's perfect grip allows even the larger-handed individuals to be comfortable while using it over the cutting board with great knuckle clearance.
Because of the high carbon steel used in the making of the Mac Mighty's blade, it is important to take extra care of the knife. That is if you want to keep your knife rust-free and stay with you for a long time.
Verdict: Are Yatoshi knives good?
In this Yatoshi knives review, we showed that this is a Chinese knife brand posing as a Japanese brand. They may be a decent knife but for a more affordable price than this.
I suggest you go for the Iseya series if you are looking for a beautiful and great Japanese knife or the Mac Mighty if you are looking for a perfect Chef knife for your kitchen.
Related Posts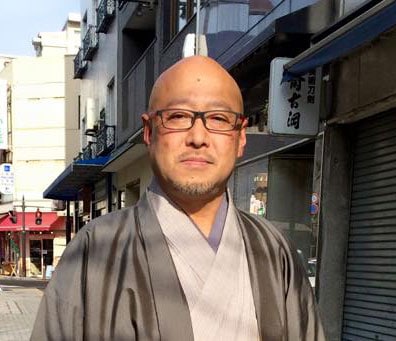 My name is Kenzo Kishita. I'm a retired cook and a knife nerd. Now I'm a full-time home cook and a passionate blogger. Here in the blog, I share with you my love for knives and cooking.